Tony Josephides Pro Surprise + Backstory
Words and research by Christos Yiannaki
Pro Surprise event photos by Marios Michaelides
Pro Surprise event videos by Feidias Ioannides
Old footage courtesy of Tony Josephides
The kid who, once, went crazy and never came back. Tony has been showing his motivation to skate, his determination and hype for skateboarding and its culture since early on. In fact, just three years after he'd stepped on his first proper skateboard, he went on to release the first part of what was to be an epic journey, the Go Crazy video pentalogy (2011). Having already killed well-known stair sets in Nicosia center and having made some name of himself among the locals, the goal was to keep on doing it, bigger and better every time. In result, you see him jump down iconic spots like Zena's 7 wide stairs and on a 10-stair hubba (very uncommon for a CY skater at the time), in just the first part of that video series.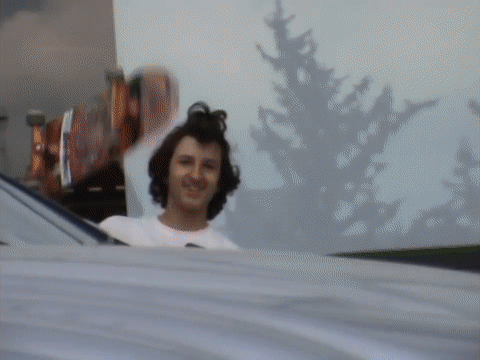 Go Crazy part 1 of 5 (May 2011)
We used to call him Duracell, after the battery brand, because it seemed that his energy was never running out. The first time I'd heard that nickname was at an event in Platia Palouriotissas, must had been early to mid 2011. I'd just finished the army and was catching up with the scene. I remember there were, other than me, more skaters at the event who had just seen Tony for the first time and we all kept asking the same question. "Does this kid never stop?" It was well after the event had finished, most people had gone off, and we were all just chilling... except Tony. The reply we got from those who knew him was, plainly and half-jokingly, "No he doesn't. Don't you know how they call him?"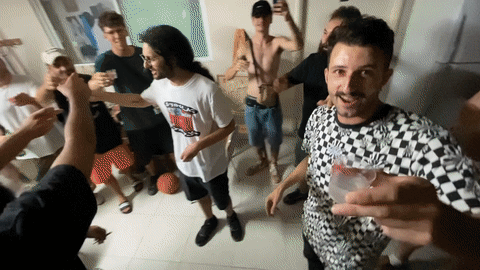 Not long after, the nickname had disappeared. There was this one Tony and everybody, sooner or later, had gotten to know him, at least by his tricks. However, that explosive energy, not only hadn't left, on the contrary, it was travelling and was taking this kid places. To more huge and even unreal skate spots. By the time his video Go Crazy 5 was released (and that lap closed), he was an already strong established name within the Cyprus skateboarding community, with legendary tricks on his portfolio discussed even today. Most notable, the kickflip at Zena Palace, being a really famous beast of a spot, tried by many but tamed by only a couple.
One unreal spot that he skated is the top floor of the Monument drop. Yep, the one with no run-up, for which I still wrap my head around how he'd got the idea of trying it in the first place. And it's nuts enough to skate it once. This animal Tony, after ollieing it, he went back for the indy grab. That, for me, is equivalent to Zero's Jamie Thomas' leap of faith. If you don't believe me, go check the spot for yourselves.
The famous kickflip at Zena (mid to late 2011)
Monument top floor, June 2011 and March 2012
Going down memory lane via Tony's channel for this article, reminded me of how many of these insane gaps and tricks have gone down on really shitty, worn out skateboards. Remarkable; showing one more of his assets, the no-excuses mentality. The fact takes us to another chapter in his story. When he'd finally got some well-deserved recognition from outside the island. It was a Greek skateboard company that first sponsored him and he finally wasn't forced to battle all these difficult maneuvers on shitty boards. In the end, this sponsor didn't last long, but at least they helped to get Tony's name out there.
Me, already having in mind that this kid, who never runs out of battery, is willing to ride his skateboard for one hour to a spot, skate the spot all day and then return home again on his skateboard, I decided, being old enough to have a car, to safe him that extra time and energy and let him focus on a new video part for the newly born Stay_K (then Χαρμάνια productions). It was late 2012, skateboarding had mostly died out over here, so we named the video Power Of The Unit. Kind of, the story of a small crew of 5-6 skaters working on this big video project, trying to bring their skate-pals back on track when nothing would've happened otherwise. Shout out to then Sk8citi skate shop who helped us with some skate gear while shooting and also organized the premiere at Faneromeni Square.
A parenthesis, one reason that made me approach Tony to film together, back in 2012, was an odd feeling while watching Go Crazy 5. I don't remember if I mentioned this to Tony before, and even if I did, I don't think he will remember. So, I'm watching a new video by this kid, known to be able to do some insane stuff on his skateboard, and close to the end, after already seeing him ollie down a double set (3 flaaaat 3) no one had been considering a spot and a 5-o on a 10-stair hubba!, he lands this BS 180 down a big double set in Paralimni and as he rolls away, with that camera angle on top, an odd feeling strikes me; that, what I'm watching right now doesn't feel at all like it came out of Cyprus. What's strange is that it wasn't a notion, it was a feeling in the gut. It could be what previous tricks in the video had led to that trick or the knowledge of where his skills could potentially lead him. It could be that Tony had been looking up to the tricks he'd been watching by the pros, when the rest of the Cypriot skaters had been competing with each other. It could be the soundtrack or the camera angle, too. I cannot know. All I know is that it was made more obvious to me that he deserved the opportunity to be part in bigger projects.
Nose/tail of the board - Missing and wanted
Go Crazy part 5 of 5 (September 2011)
Fast forward to today, hard work pays off and Tony Josephides has his name on a skateboard. As the first Cypriot who turns pro, undoubtedly he deserves it. It's a move which also shows that it takes a "core to the bone" skater-owned brand to recognize hard work and make it happen, take the scene one step further, once again. You may support the cause and shop your Stay_K goods from here:
https://www.stay-k.com/stay-k?Collection=Skateboards
As you can understand by now, if you've read this article so far, it's not about the adventures of Tony or how he turned pro (the latter doesn't need any justifying). It's about how Stay_K and Tony Josephides first came together so that, overtime, all these nice projects and collaborations become a reality. Being thoughtful, however, I won't leave you with such a void in this tale. So far, it was only ancient history. Now, let's dig into modern times but rather briefly, because there is a lot of work to be done to push this local brand, create pictures and promos, push CY skateboarding in general, you know. Pushing skateboarding in this fucking country is not the easiest thing to do...
In any case, filming for Power ended with an injury, sadly. Tony broke his leg trying a BS 360 down a big gap (more of that story here https://youtu.be/PmKx4osfZgk and here https://youtu.be/wo0L7ixlvIA). After he recovered, which took him almost one year, he had the need to get back at it. His next project was Escape To Skate. For this video, due to the injury, he temporarily put aside skating gaps and stairs. Focusing more on his technical game was inevitable. Manuals and ledges were the next field we'd see him thrive on. You can say, looking at it in a positive manner, that the injury paved the way for all those NBDs on Platia's famous marble transfer to go down and those hi-tech performances at Zena's manual box. It's bizarre, but that's how skateboarders think sometimes.
Fun fact, half of the Escape part was filmed by his tripod or random tables/chairs/dustbins at the spots. Serious determination right there, as well. Tony, this way, started to grow and evolve to the sportsman we know today, the all around ripper.
What came after, as Tony went deeper into the creative process of filmmaking too, were more in-your-face montages, more complete and professional-like works. No more "filmed by my tripod" things. During then, I regularly devoted my filming skills and contributed a lot of footage for his projects. Most notable from that era is the glorious Killing Days trilogy (2014-2017). That project lifted him to the moon in the eyes of local skaters, me included. In addition, it even drew the attention of US brands that wanted to sponsor him with some gear and, eventually, of Vans GR, for which he still rides, tours and collaborates with.
Vote to bring the KD x Stay_K tee from 2018 back
To wrap this up and proceed to the Pro Surprise photo dump, let me wish my friend the best of luck and may more of his dreams come true. May his new status in the skateboarding world be the beginning for more opportunities to present themselves. We've been through a lot together. Thankfully, most of them were good times. Road trips, travels, endless filming missions, deep conversations, bar crawls, dance sessions, studio work and the list goes on. Even when we were both battling a trick, one behind the camera and the other skating, for hours and it never worked out. We were doing what we love. I don't want to sound all emotional, but the feeling of fulfilment is real. A quote by Thrasher's late Jake Phelps. "You're not skating with your friends, you're wasting time. These are the memories you'll make for the rest of your life." Cheers to the rest of the Stay_K team and collaborators, as well, for the good times, their support and input. Tasos, Charis, Totis, Timmy M., Mandilas, Nipa, Ugly Siders, and all of you. You know who you are.
It makes me really happy that the surprise worked out perfectly. The premiere for the new Antiz Skateboards' video Puta Calor (a sick video btw) was a great excuse to bring Tony while he expected people already there. He had zero idea of what was about to happen before he opened the door and stepped into the Stay_K headquarters.
Lastly, I would like to thank everybody that came down to this private event we organized for Tony. Everybody who were there deserve a shout out because the surprise was a success. One for the books!
Find the Stay_K - Tony pro Island board and the rest of the Stay_K original products here:
https://www.stay-k.com/shop?Brands=Stay+K
The painting on Tony's board was made by Tony Josephides and the script by Christos Yiannaki.
❤️‍