Tony Josephides Pro Surprise + Backstory
Words and research by Christos Yiannaki
Pro Surprise event photos by Marios Michaelides
Pro Surprise event videos by Feidias Ioannides
Old footage courtesy of Tony Josephides
The kid who, once, went crazy and never came back. Tony has been showing his motivation to skate, his determination and hype for skateboarding and its culture since early on. In fact, just three years after he'd stepped on his first proper skateboard, he went on to release the first part of what was to be an epic journey, the Go Crazy video pentalogy (2011). Having already killed well-known stair sets in Nicosia center and having made some name of himself among the locals, the goal was to keep on doing it, bigger and better every time. In result, you see him jump down iconic spots like Zena's 7 wide stairs and on a 10-stair hubba (very uncommon for a CY skater at the time), in just the first part of that video series.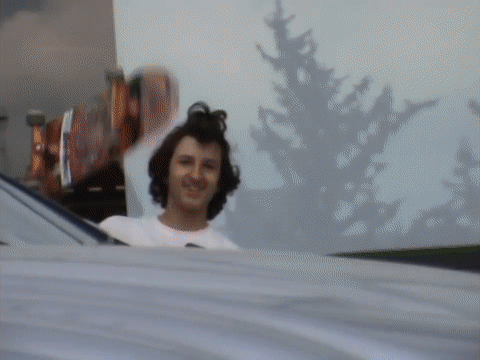 Go Crazy part 1 of 5 (May 2011)
We used to call him Duracell, after the battery brand, because it seemed that his energy was never running out. The first time I'd heard that nickname was at an event in Platia Palouriotissas, must had been early to mid 2011. I'd just finished the army and was catching up with the scene. I remember there were, other than me, more skaters at the event who had just seen Tony for the first time and we all kept asking the same question. "Does this kid never stop?" It was well after the event had finished, most people had gone off, and we were all just chilling... except Tony. The reply we got from those who knew him was, plainly and half-jokingly, "No he doesn't. Don't you know how they call him?"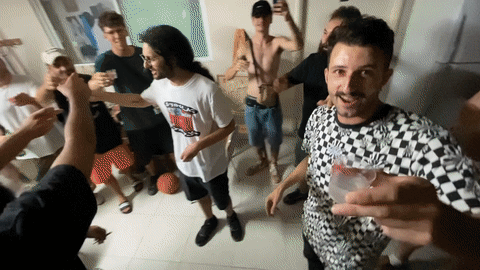 Not long after, the nickname had disappeared. There was this one Tony and everybody, sooner or later, had gotten to know him, at least by his tricks. However, that explosive energy, not only hadn't left, on the contrary, it was travelling and was taking this kid places. To more huge and even unreal skate spots. By the time his video Go Crazy 5 was released (and that lap closed), he was an already strong established name within the Cyprus skateboarding community, with legendary tricks on his portfolio discussed even today. Most notable, the kickflip at Zena Palace, being a really famous beast of a spot, tried by many but tamed by only a couple.
One unreal spot that he skated is the top floor of the Monument drop. Yep, the one with no run-up, for which I still wrap my head around how he'd got the idea of trying it in the first place. And it's nuts enough to skate it once. This animal Tony, after ollieing it, he went back for the indy grab. That, for me, is equivalent to Zero's Jamie Thomas' leap of faith. If you don't believe me, go check the spot for yourselves.
The famous kickflip at Zena (mid to late 2011)
Monument top floor, June 2011 and March 2012
Going down memory lane via Tony's channel for this article, reminded me of how many of these insane gaps and tricks have gone down on really shitty, worn out skateboards. Remarkable; showing one more of his assets, the no-excuses mentality. The fact takes us to another chapter in his story. When he'd finally got some well-deserved recognition from outside the island. It was a Greek skateboard company that first sponsored him and he finally wasn't forced to battle all these difficult maneuvers on shitty boards. In the end, this sponsor didn't last long, but at least they helped to get Tony's name out there.
Me, already having in mind that this kid, who never runs out of battery, is willing to ride his skateboard for one hour to a spot, skate the spot all day and then return home again on his skateboard, I decided, being old enough to have a car, to safe him that extra time and energy and let him focus on a new video part for the newly born Stay_K (then Χαρμάνια productions). It was late 2012, skateboarding had mostly died out over here, so we named the video Power Of The Unit. Kind of, the story of a small crew of 5-6 skaters working on this big video project, trying to bring their skate-pals back on track when nothing would've happened otherwise. Shout out to then Sk8citi skate shop who helped us with some skate gear while shooting and also organized the premiere at Faneromeni Square.